Introducing the Palm Mute Pedal
Add a new sonic dimension to your grand piano
Endless sonic configurations

Play around with countless different configurations and explore new sonic dimensions of your grand piano, without sacrificing any features of the original piano sound.
The Palm Mute Pedal is produced to order, customized to your specifications, and 3d-printed to fit your exact piano.
Designed, processed, printed and assembled in Denmark
Made with aluminum, brass and 3d-printed parts, and designed to last as long as your grand piano. Thanks to the modular construction, every part can easily be replaced if needed.
Inventing the Palm Mute Pedal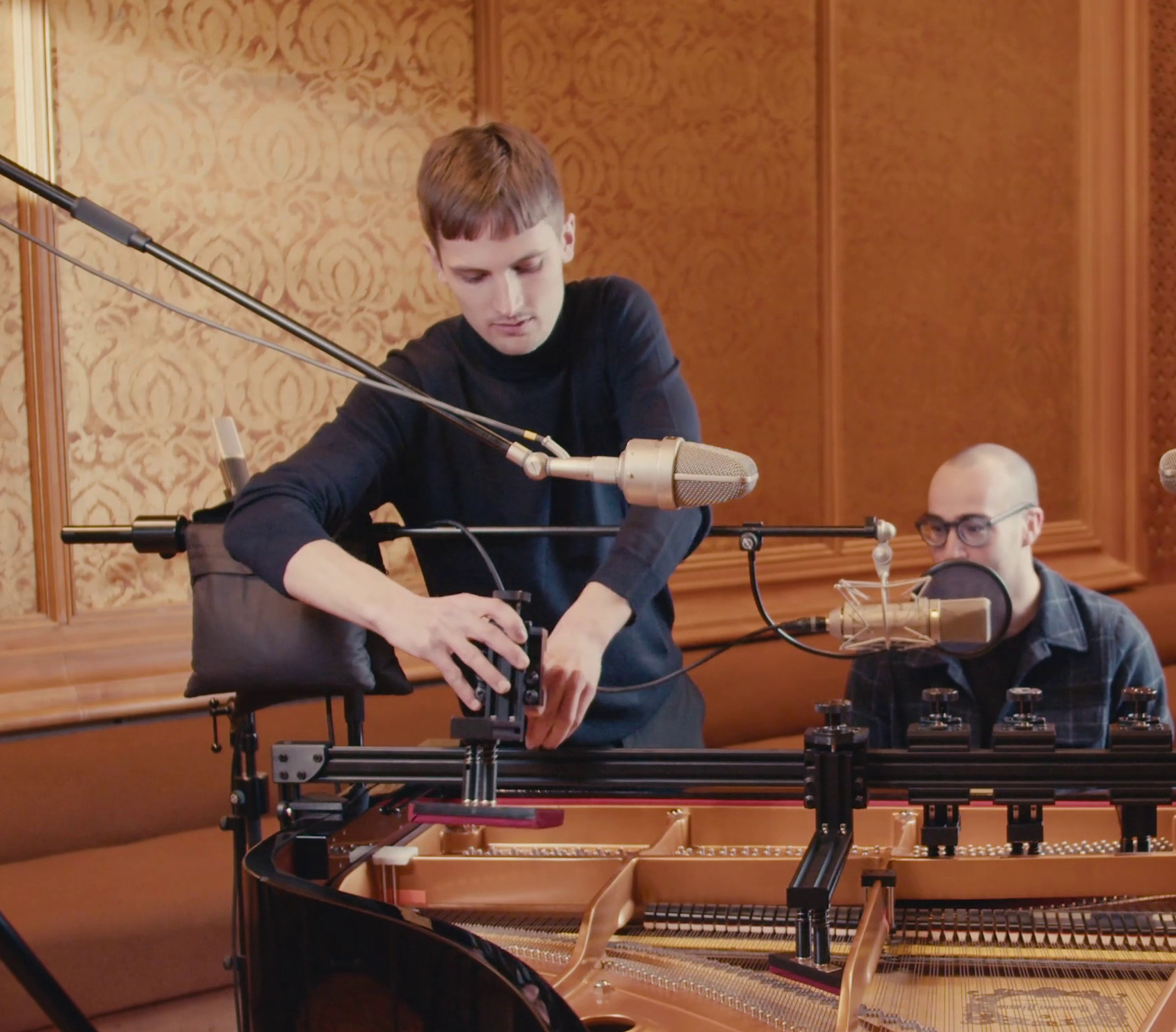 I have always been attracted to music and mechanics, and the Palm Mute Pedal is a natural product of this. The invention was born in my practice room, and I still produce the pedals right next to my grand piano.

In the spring of 2020, COVID-19 forced me to stay at home from my studies in musicology and physics at Aarhus University. Five years earlier, I had had the first idea for the Palm Mute Pedal, but I had not done anything about it; the idea seemed too crazy and it was way out of my league.
As the lockdown suddenly gave me more time on my hands than ever before, I decided to build a quick prototype for the Palm Mute Pedal in my parents' workshop, figuring I could mock something up in a week or so. I very soon found out that the project would be…